Leading specialists in terrazzo, porcelain, marble and other natural stone surfaces.
IN OPERA GROUP
The foundations of In Opera Group (IOG) were laid in the late '60s in the Northern part of Italy – a region at the skirts of the Apuan Alps, known for its impressive marble quarries and other natural stones.
The area sustains a community of stone manufacturers, factories and artisans. And, for the past 50 years, IOG has proudly represented some of the oldest establishments in the region.
Today we comprise the largest factories and manufacturers in Italy, Portugal and the Balkan Peninsula. We are leading specialists in terrazzo, porcelain and natural stone surfaces and one of the largest suppliers in Great Britain.
We've worked closely with the architects and firms in charge of projects, such as Heathrow and Gatwick International Airports, Victoria and Albert Museum, Royal Academy of Arts and other iconic sites and buildings.




The core of the fully-glazed, double-height residential reception at The Tower reads as a coherent object, lined in full-height, book-matched Calacatta marble. This carefully selected Italian marble is emblematic of the scheme's quality and the attention to detail.

The Arcade's terrazzo floor is a very important feature that redefines the aesthetic of the space and has helped deliver the vision that we, together with the client, had for modernising this part of Regent Street. The floor is a testament to In Opera's product and willingness to work with us to push boundaries and create something unique.
In Opera was very helpful in working with us to define the technical requirements and also to maintain the design aesthetic and principles throughout the construction phase whilst also offering solutions when problems were encountered.

As we start the New Year, Exchange Square aims to create an accessible, sustainable and better-quality place for workers and residents in the community in 2022 and beyond. Broadgate has undergone a significant transformation as a mixed-use destination that appeals to everyone.

Our brief to DRS was to create a clean looking fun and original interior for a high volume low spend fresh pasta concept using more utilitarian materials. The result is fresh and cool and the vibe is great.
COMMITMENT TO THE ENVIRONMENT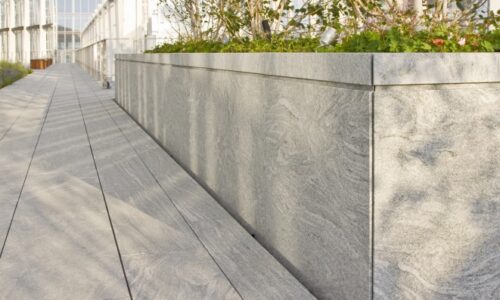 We are ISO 14001 certified
Committed to a structured approach to setting and achieving green objectives we take responsibility for the impact of our activities, products and services on the environment.
Our factories, partners and contractors are expected to implement an appropriate Environment Management System comparable to the requirements of ISO14001 and are encouraged to gain 3rd party certification.
Use of raw materials and natural resources.
Use of raw materials and natural resources.
Sustainable by definition, terrazzo is produced mainly from the quarry waste of other natural stone processing.
IOG has obtained certification under the international Environmental Product Declaration (EPD) for the sustainability of our terrazzo materials.
The durability and longevity of the material are encouraging factors in determining the Life Cycle Assessment process, which is the core of the EPD.
So far our kgCO2e/ton calculation for an embodied carbon for production stages A1 – A3 is roughly half of that of equivalent materials. We will be able to offer project-specific calculations on delivered materials.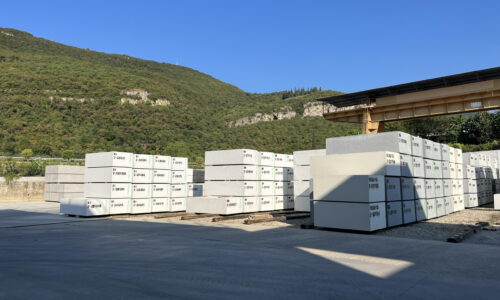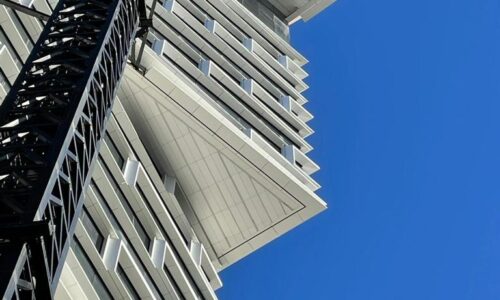 Land restoration and waste management.
Our manufacturers beneficially use the inert quarry waste as a source of fill, which is central to securing the restoration of land that leave a positive environmental legacy.
The majority of our products are certified as low emitters of volatile organic compounds (VOC) in line with Internal Air Quality (IAQ) standards for construction materials and furnishings.
Bespoke design process and customisation of the material guarantee lasting results that match industry standards and customer expectations.
Distribution & Packaging.
We choose to freight our materials in the most environmentally and cost-effective way. With new developments such as ammonia and renewable energy powered ships, trucks and trains, we look forward to being able to further lower our environmental impact and reduce our carbon footprint on land and sea.
All new vehicles in the UK at IOG are electric, so when we head out for meetings or to deliver our samples to your doorstep. We use recycled and biodegradable packaging materials across our products.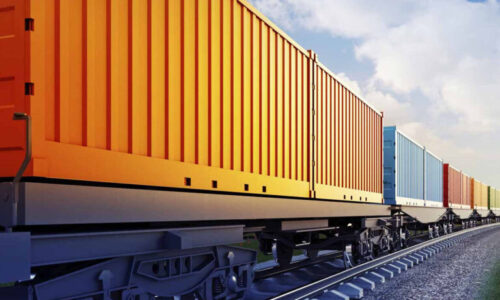 Dedicated team for Technical and Design consultation
Supporting architects & designers on every step