Exhibition - 27th June - 8th July 2022
Stone & Vision Awards 2022
CLOSED FOR ENTRIES!
Exchange Square. Photo © Tom Rothery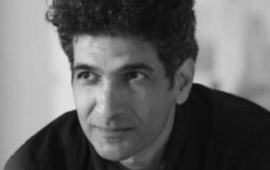 Amin Taha
GROUPWORK
Amin Taha was born in Berlin, lived in Baghdad, Southend-on-Sea before London where he hasn't moved much. He is currently chairperson at Groupwork Employee Ownership Trust, teaches and lectures on architecture, has sat for seven years with the RIBA's National and International Awards jury, and more recently joined the Sir John Soane Museum as a trustee. Groupwork's Clerkenwell Close quarry finished limestone exoskeleton was shortlisted for the RIBA's 2021 Stirling Prize.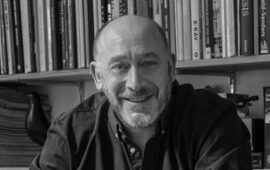 Timothy Soar
Architectural Photographer
Timothy Soar started making architectural photographs on large format film in the 1980's. He has run photography workshops at his own studios in Cumbria and London, teaching large format and digital techniques. He has been featured in numerous photography magazines and been a regular contributor to The Architects' Journal and Architecture Today Magazine.  He has photographed architecture from Seattle to Sydney and has worked with 3 Pritzker Prize Winners, 5 Stirling Prize winners, 7 RIBA Gold Medal Winners and 9 Stirling Prize Nominees.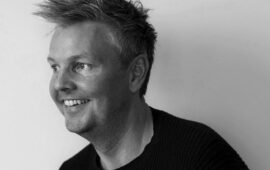 Phil Coffey
Coffey Architects
Phil Coffey founded Coffey Architects in 2005 to pursue a passion for architecture, natural light, and the environment. He is a hands-on studio leader and enjoys the process of building strong client relationships to deliver exceptional projects, both large and small that inspire and delight. Phil's involvement runs from design conception through to completion. He has led Coffey Architects to win numerous major design awards and recognitions. Phil is a regular contributor to the debate on architecture and urbanism, including public speaking and written and broadcast commentary for press.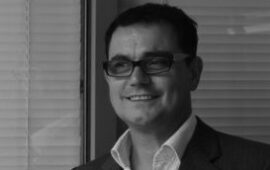 Enzo Favro
In Opera Group
Enzo Favro, the MD of the In Opera Group, graduated with a post-graduate in International Trade in 1990. Following a stint with two market leaders in the textile and man-made materials, he started the In Opera Group with a select number of terrazzo and stone factories in Italy. Enzo's passion for architecture and insight into the stone manufacturing and supply process allowed him to develop a unique business model that links the architects and designers in the UK directly with the manufactures. His hands-on approach and technical expertise has shaped the In Opera Group to become not just a supplier but a partner for his clients throughout numerous projects completed over the last 30 years.
In Opera Group is a leading specialist in terrazzo, resin agglomerate and one of the largest natural stone and mosaic suppliers in the UK, complemented with a full range of architectural porcelain tiles and slabs. The company comprises the largest factories and manufacturers in the sector based in Italy, Portugal and the Balkan Peninsula. It has worked closely with the architectural firms in charge of projects, such as Heathrow and Gatwick International Airports, Victoria and Albert Museum, Royal Academy of Arts and other iconic sites and buildings across the UK.